It all began with an idea - first emerging at an "inspiring" conference.
Until now, a small memo note exists: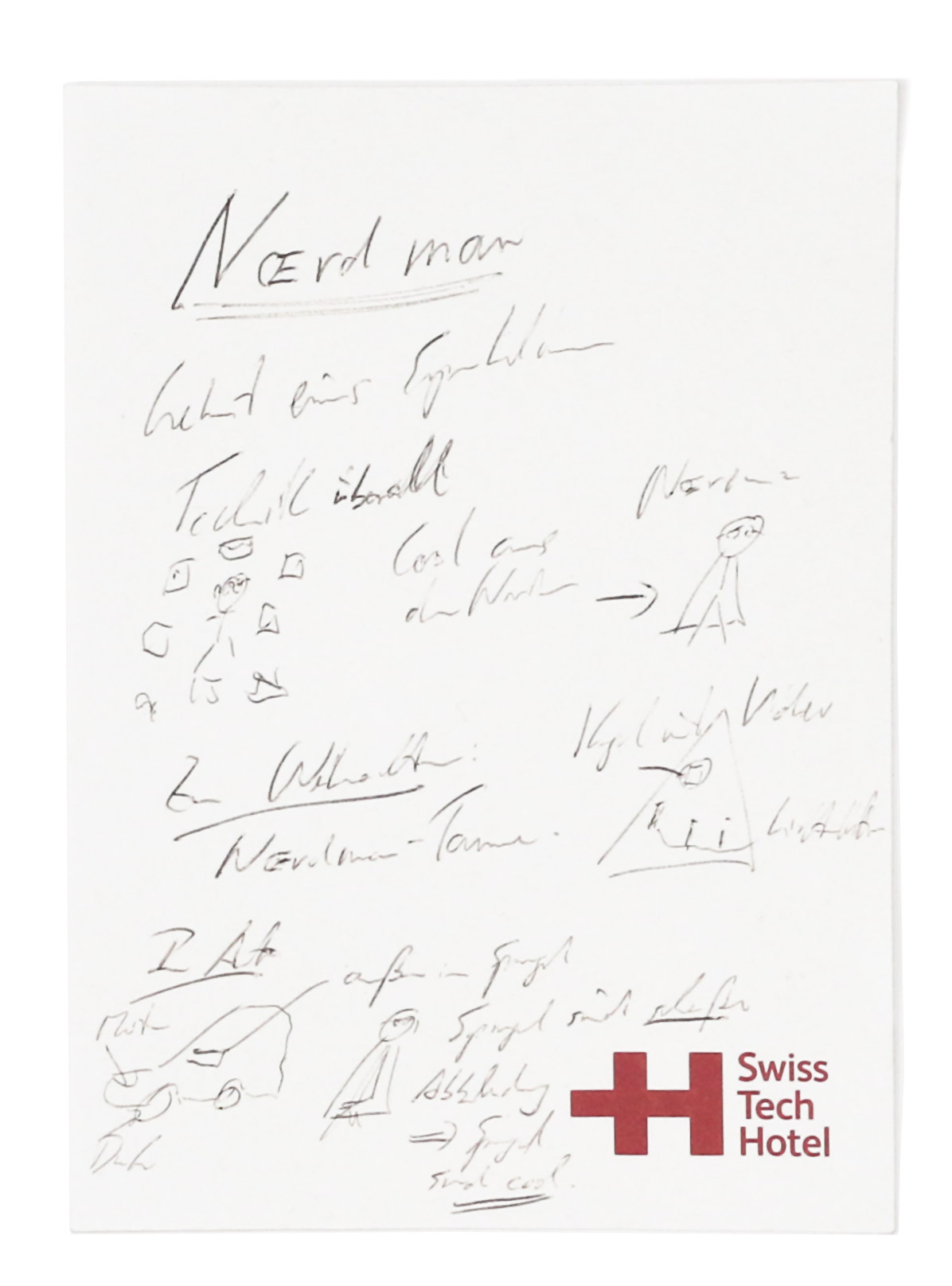 Shortly after that, first sketches followed, and different versions were tried. The resemblance between these first sketches and the final Nœrdman is limited (except for the glasses), but if you look carefully, you will spot some of the early elements in the other characters.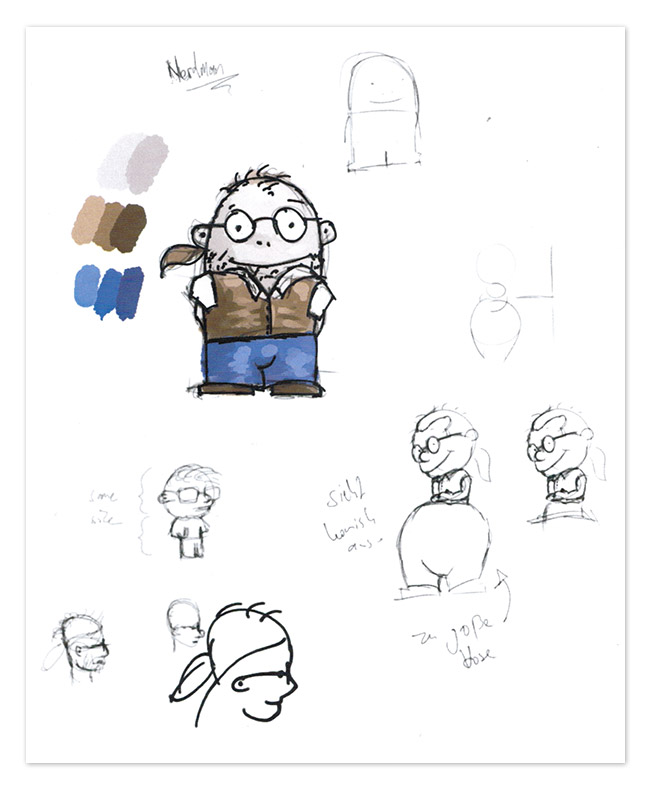 This comic was the first one to be completed:
This is Jannis, working on a Nœrdman comic: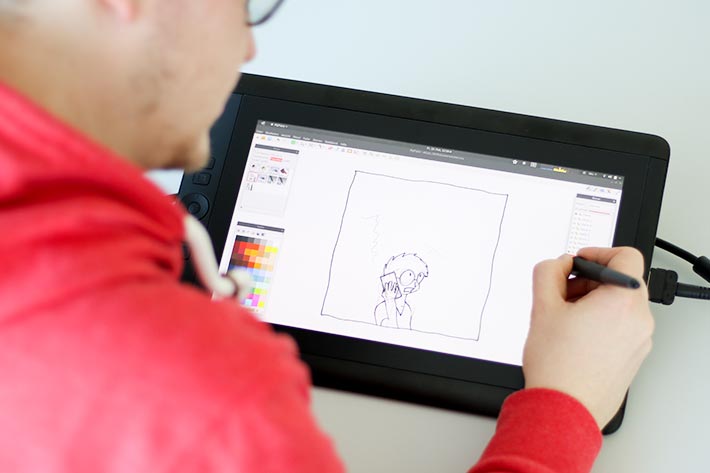 First steps towards a comic…